(Last Updated October 5, 2014)
I'm aware that this is a very short list; however, I am unaware of any other comparable accounts.  Please leave any suggested additions in the comments!
Ally Interest Checking Account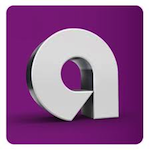 The Ally Interest Checking Account is a feature-rich online checking account that offers one of the best interest rates on the market, unlimited ATM-fee reimbursements within the United States, mobile deposit, free checks, and no monthly fees.  You can use an Ally checking account in conjunction with an Ally savings account, which allows you to keep your money in the higher-yielding savings account and instantly transfer funds back to my checking account when needed.  Continue Reading . . .
Charles Schwab High Yield Investor Checking Account

The Charles Schwab High Yield Investor Checking Account is an-equally excellent checking product that offers all of the same consumer-friendly features that Ally does, except that its ironically-named "high-yield" interest rate is a measly 0.10%, regardless of your account balance.  The tradeoff, however, is that the Schwab account reimburses for all ATM fees, whereas Ally only reimburses for ATM fees incurred within the United States.  Choosing which account is best for you will depend on how frequently you travel abroad and how much money you plan to keep in your account.